On occasion you may run into an issue with the Astra theme where you update the site logo via the Elementor Site Settings but it does not reflect as being updated when you visit the site.
This can be due to some settings that come as default with your chosen starter site.
Navigate to your main WordPress user dashboard (e.g. yourwebsitedomainname.com/wp-admin/) and hover over the APPEARANCE menu and click on the CUSTOMIZER option.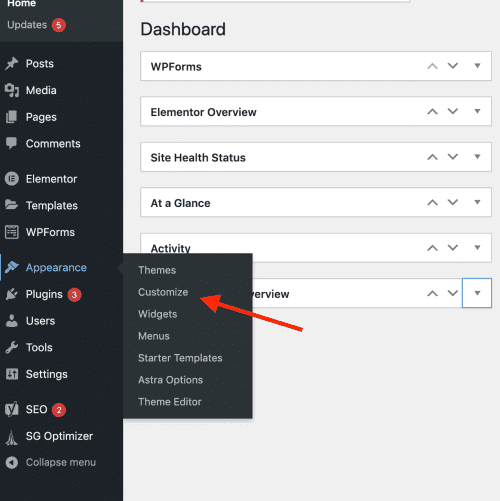 Then click on the HEADER BUILDER section



If you can see the following message it means your starter site is using the Transparent Header option available in the Astra theme. If this is the case you will need to edit the logo here.